Ghent, 22 – 23 June 2017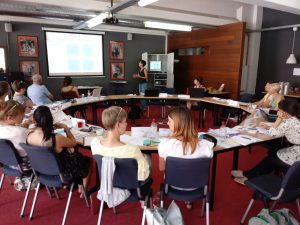 Individuals from all partner organisations gathered in Ghent at the interim meeting which was organized by VBJK.
The first day offered the opportunity for the participants to discuss about the project's progress and preliminary findings of the Literature Review.
The next day partners worked on preparation of the EECERA/ISSA self-organised symposiums, called Sustaining warm and inclusive transitions across the early years: preliminary findings from the START project.